Building with our Workflows
At QoreID, we are focused on helping our customers and businesses strengthen and deepen their compliance, identity and verification processes without making it too cumbersome for their end users. Our workflows are designed to help you do just that - add multiple verification layers without elongating the process and with one single endpoint.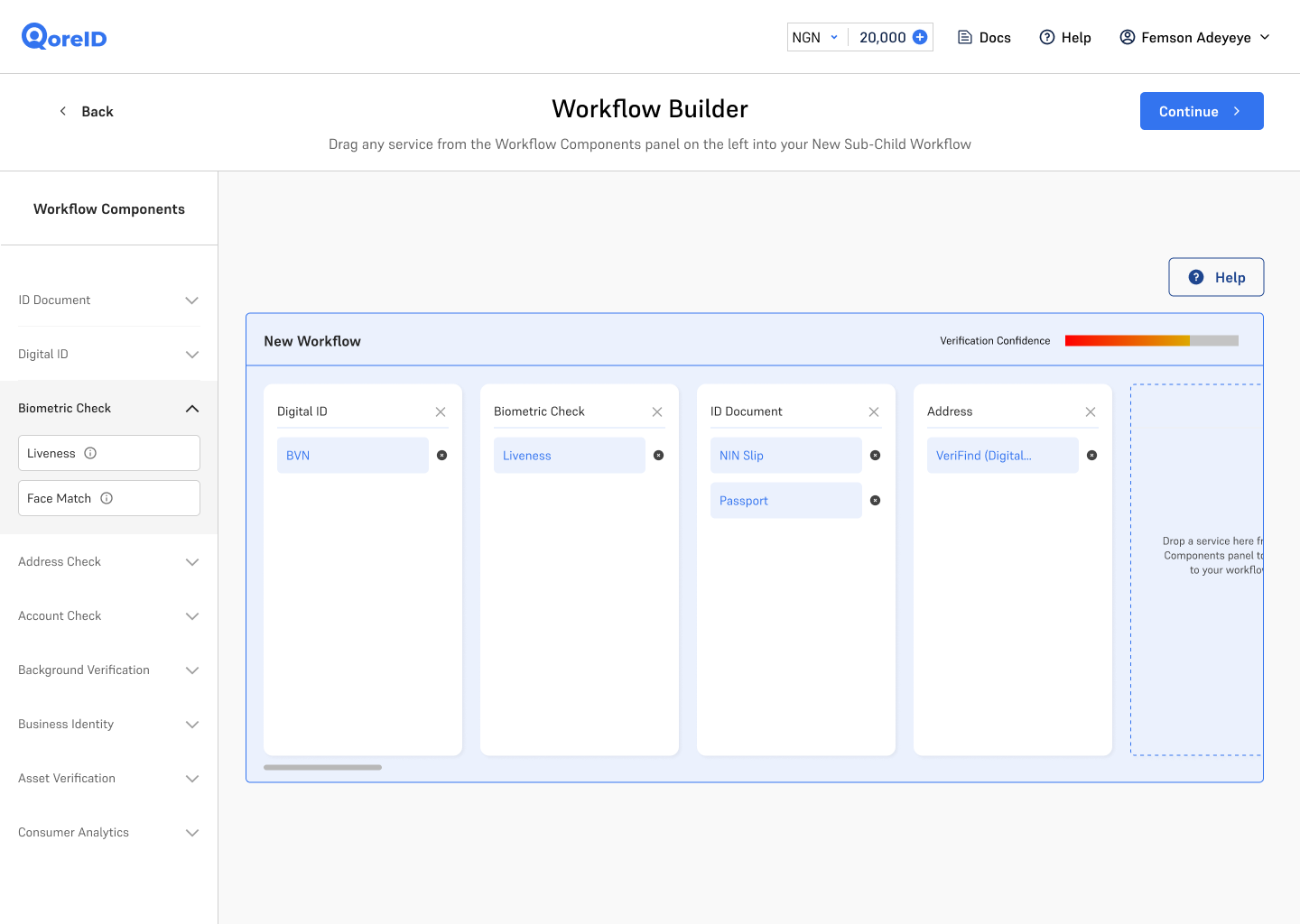 Easy to use drag and drop workflow editor to allow you customize your flows according to your business requirements.
QoreID's workflow editor allows you drag the identity services you require in your preferred order. As you build your workflow, the Confidence Meter oscillates between low, medium and high showing you the QoreID engine's confidence on the veracity of your workflow. A high confidence meter means that you have selected services that will most certainly help you identity your customers correctly. These workflows once created can be renamed and package either as single APIs or SDKs for integration into your exisiting work systems.